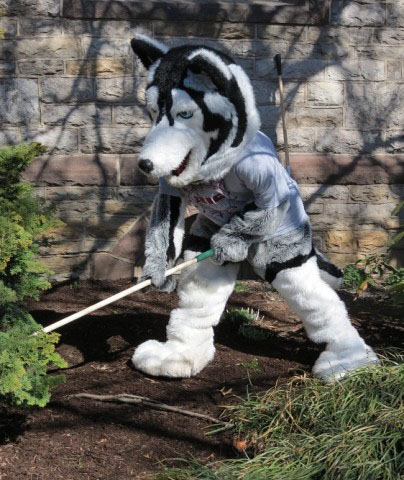 In Fall 2013, all SOLVE (Students Organized to Learn through Volunteerism & Employment) functions, services and operations moved into the Center for Leadership & Engagement. Through the resources provided in CLE, we promote volunteerism and provide public service employment for Bloomsburg University students.
We also facilitate student citizenship development and the understanding of social responsibility through employment, both part-time jobs and the off-campus work-study program, and community service including volunteerism, service learning, and tutoring/mentoring opportunities.
The CLE office also maintains the co-curricular transcript for students to document their learning experiences, honors, awards, professional development, leadership certifications, trainings and provide a record of campus-wide out-of-classroom activities for their portfolio. Students can self-report all of their out-of-classroom engagement activities and achievement through Husky Sync.
CLE offers many community service opportunities to fit your unique, individual and desired needs. Please explore all of the student clubs and organizations in Husky Sync for more information about groups that may meet your interest in terms of volunteerism. We also make available a list of local agencies and their contact information and their contact information which you can review for available community service opportunities. Please feel free to contact us with any questions, comments, or concerns, at 570-389-4354 or stcle@bloomu.edu
Volunteering has an invaluable impact on local and global communities. In 2013, 62.6 million Americans contributed 7.7 billion hours of volunteer service, worth $173 billion. For college students preparing to enter the workforce, volunteering offers not only a community benefit but a character-building and networking opportunity as well. In partnership with onlineschools.org, all student volunteers are encouraged to review these volunteer tips and resources: http://www.onlineschools.org/student-volunteer-guide
Earn your Level 2 Leadership Certification by completing the Community Engagement Leadership Track! By participating in these workshops and experiences, students will learn:
what it means to serve others and ways to organize a community service project
helpful resources on and off campus to develop a community partnership
the value of civic engagement and my role as a citizen
insightful knowledge about the political arena and exercising my right to vote
what it means to be a social change agent
For more information, please contact gkinzel@bloomu.edu.