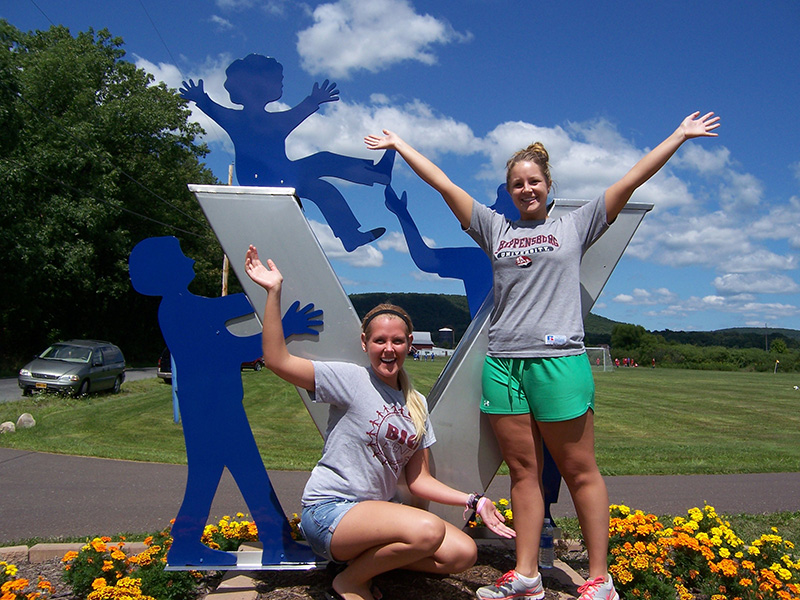 The Co-Curricular Transcript (CCT) is an official University document that verifies a BU student's involvement outside of the classroom, awards, honors, leadership, service, certifications, athletics, collegiate employment, and professional development.
Students can utilize the CCT for various purposes such as: a record of involvement at BU; to supplement applications to graduate schools, scholarships, or jobs; an aid in "telling their story", "branding themselves" or developing an elevator pitch for interviews and networking, to assist in the development of resumes, career path opportunities, and as a tool to plan personal goals and manage time.
All Bloomsburg University students have a Co-Curricular transcript file which they can update and maintain through Husky Sync.
---
How to Document your Activity Engagement, Involvement & Community Service in Husky Sync for your Co-Curricular Transcript:
Log in to "HuskySync" on the Bloomsburg University website using your BU Husky ID and password
Click on your Name/Profile Picture at the top right
Scroll down in the gray box on the right hand side and click on "INVOLVEMENT"
Click on the green button that says: "ADD INVOLVEMENT ENTRY"
Choose the type of involvement: "Event Participation" (Use this when entering Activity Engagement hours or Community Service hours)
Fill out the Request Form. You will need to provide the name and email of your reference who will verify your involvement entry to receive approval. Include specific date, start time, end time and total hours.
Once approved by the contact person (Site supervisor, organization president, Advisor, captain, staff, etc…), and the CLE office, it will show up on your Involvement Log and CCT (Co-Curricular Transcript) in Husky Sync. If it's 'declined' for some reason, please contact your site supervisor directly to find out why and what you might need to change to re-submit it.
To preview your CCT or request and official paper copy, you will need to click on the "Reports" button under your Activities & Involvement page.